Over the past 20 plus years, I have worked with small and medium businesses, schools, and non profit organizations. Each environment has its own unique set of processes on how things work. I understand those processes and cater my efforts to fit each unique environment.  At DRCS Tech Therapy, I carefully listen to each customer and provide solutions that meet the customers desired expectations and results.
Small To Medium Businesses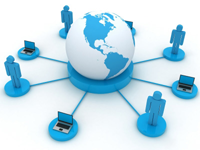 DRCS Tech Therapy helps business owners grow their businesses and their bottom line.  By providing a full range of technology solutions/services such as iOS integration, Mac OS X support, web design, and content management. DRCS Solutions is your internet marketing solution. I specialize in business consulting for both small business startups as well as mature companies. My focus is providing the support and infrastructure to companies that do not yet have or want a large internal staff.
I know that large businesses are well staffed and look for specialized solution development and integration that support the enterprise environment.  DRCS Solutions specializes at small-scale individual technology solutions that seamlessly fit the enterprise infrastructure.
Entrepreneurs and Home Based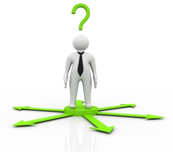 Being entrepreneurs myself for 18+ years, DRCS Tech Therapy is extremely familiar with the entrepreneurial and home-based business environment. I fully understand that the entrepreneurs and home-based professionals just doesn't have the time, resources, or sometimes knowledge to effectively develop, integrate, manage, and support technology and online based solutions.  They need to concentrate on what they do best, develop and run their business while focusing on their bottom line.
DRCS Tech Therapy's working relationship with entrepreneurs and home-based business owners is successful because I understand the mindset and work ethic needed to succeed in this business environment.  That said, I cater technology and web based solutions to best meet each business owner's desired goals while focusing on improving their bottom line.
Education: K-12 and Higher Ed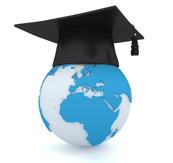 With 18 plus years of experience in the education market, I know one thing for sure, the education environment's technology needs and usage is more unique and sometimes more demanding than any other environment.  Variables such as compliancies, legalities, security, organizational needs, individual needs, small IT departments with high technology demands, mixed platform environments, budget restrictions, and assessment of State and Federal standards all affect the education markets bottom line, quality education.
DRCS Tech Therapy understands the all phases of the education process.  From one-on-one teaching, classroom instruction, collaborative student learning, to building wide and district or campus wide technology and solutions, my solutions and services respects the many different learning processes and are designed, integrated, managed, supported, and taught while keeping in mind the many variables listed above.
Learn more why DRCS Solutions is the best choice for your education technology solutions and service provider.
Non Profit Organizations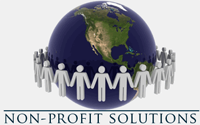 DRCS Tech Therapy knows that Non Profit organizations strongly believe that technology plays a pivotal role in your organization's efforts to meet their mission. They know where you want to go with technology, but sometimes they need a roadmap to get there. That's where I come in. DRCS Tech Therapy has been serving non profit organizations for over 15 years. My services are driven by the needs of the local nonprofit community, and I am committed to providing creative resolutions for technology issues.
Your Business or Organization
My mission is simple. To build such a strong relationship of trust with my customers that they instinctively think of me whenever they or someone they know needs the type of services I provide. With that said, I want to team up with your business or organization to provide creative technology solutions and resolutions to issues.