Are you trying to implement a new or update a legacy technology solution?
Are you looking for someone to help you manage the project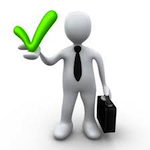 Organizations generally explore ways to leverage the strength of their legacy applications while attempting to improve their accessibility or while considering an application re-design. More often than not, meeting this objective involves moving from a traditional mainframe to client/server or web architecture. Over the years, we have executed several projects in the area of legacy software migration.
Since 1994, DRCS Solutions has be trusted to project manage hundreds of technology-based projects, and even charity projects.  We are honored to be trusted for that amount of projects, and understand why it is so important to to achieve the customer's desired results to gain that trust.
Determine the project goal or desired outcome
Project requirement gathering

Break the project down into tasks needed to meet the overall goal

Establish a timeline in which to accomplish these tasks by the project completion date

Create an overall timeline chart or spreadsheet that clearly identifies all assigned tasks and their completion dates for all project participants

Create a template for the project timelines and deliverables so that the same procedures, with incremental changes and improvements, can be used the next time a similar project is proposed and assigned
Liaison services between client and 3rd party vendors
Supervision to contractors and other associates
Development of end-user training workshops and training sessions
What project do you need management for?
iPad, iPhone, iOS deployment, integration, management, and training

Apple Mac Technologies deployment, integration, management, and training

Software – new or migration from legacy
Web 2.0 Solutions and Social Media Integration
Online Membership and Group Management
Google Services Leveraging
Content Management solution
WordPress site or blog integration
&nbsp