Looking to create a wireless home or business entertainment system using Apple and Sonos?

Does this describe you…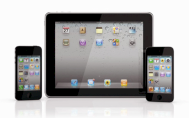 You love your Apple products, and now you want to create a wireless home entertainment system with them.  Need help?
We can guide you through the design and product purchase process so your Apple Sonos Home (or business) Entertainment System meets or exceeds your expectations
Setup a wireless speaker system throughout your house and yard or business so you can play music from your Apple iTunes library and online music services (ex: Spotify, Pandora, iHeart, and more)
Integrate all your Apple devices into the system (iPhone, iPad, iPod Touch, Mac, AppleTV)
Install and configure the Sonos wireless speaker system into your Apple home or business entertainment system
Stream Photos, Movies, and Music to your big screen by connecting Apple TV into your home or business entertainment system
Train you how to use and manage your Apple home entertainment system
You are busy and you need to spend your time and effort on other things important to you, and you are looking for someone you can trust and has a ton of Apple and Sonos technology experience to help you create your special Apple home or business entertainment system.
Give me a call to schedule your in-home or in-business consultation. Serving the Milwaukee, Waukesha, Madison, Fox Valley, and Green Bay Area, Wisconsin
What is Sonos?
Sonos is a system of HiFi wireless speakers and audio components. It unites your digital music collection in one app that you control from any device. Play what you want in every room over a dedicated wireless network.
Partner Sonos with your Apple mobile and computer devices and you have one of the most powerful, controllable, user-friendly, and beautiful sounding wireless entertainment system available.
Give me a call to schedule your in-home consultation. Serving the Milwaukee, Waukesha, Madison, Fox Valley, and Green Bay Area, Wisconsin
Finally, there is an Apple Technologies Expert Coach that can make your Apple life much better…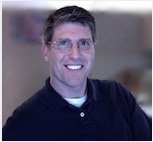 Dave Rebro
Apple Technologies Expert Coach
Since 1992, I have been working with and developing a passion for Apple's technologies. Absorbing Apple hardware and software solutions like a sponge, and acquiring Apple certifications to reach master levels.
During that same time, I have had the privilege helping others to cope with, embrace and understand, and use Apple technologies, creatively, instead of with apprehension.  Coaching them to better technology results. All of this provided plus an added value called my "Special Sauce" (see right sidebar).
Some might call what I do computer consulting, I prefer coaching. To me a consultant simply provides their opinion as it relates to your particular situation. I go well beyond just providing an opinion, I personally coach and guide you through the whole process of assessment, purchasing, integrating workflows, supporting, and learning Apple technologies to better your business, organization or life.  All the things you could probably do yourself, but just don't have the time or energy to do so.
Who works with me…
Entrepreneurs and Home-Based Business Owners
Executives
Business Professionals
Service Professionals
Educators
Non Profit Directors and Staff
Other Coaches, Trainers, Speakers, Authors
Individuals
What others have said…
Many of the people I have helped say that my work has helped simplify their Apple Technologies experience and put the fun back into working with Apple technologies, like the Apple mobile device.
They also say that I am very personable, humorous, and like a teacher in a technicians body!
&nbsp